Mmh. [Pronoucing slowly.] Sass-see Pan-dee-zuh. Or is it Pan-duh-ez?
Sassy Pan-duh-ez. Come look at this.
[ZHOU comes over to LI's desk and looks at a picture of Sassy Pandez.]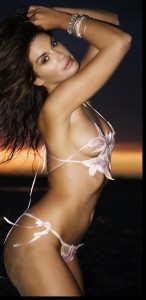 ZHOU
LI
ZHOU
Whatever. Oh, Miss Panda.
Yeah. Tell them to cut it from the magazine. Inappropriate sexual content, right?
Yeah. Cut it. [Walks back to his desk, muttering] Mmh. Sass-see.
Would ever marry a Western girl? I mean, if you could live your life again?
That's a strange question, Li.
I know. I just wonder what it would be like. If it would be different.
Of course it would be different. I was close to one once.
But how? When you were at school?
[Reflects for a moment, and then begins.]
Like looking across in the distance at an island off shore. It's the most beautiful island you've ever seen. Perfectly lush and green. Pristine beaches. A low mountain cresting out of the jungle, curving seductively across the horizon. You want to go out there and walk on it. And though the waters are harsh to get there, you do. You touch the green trees for yourself; you feel the sand between your feet. And when you've had your fill, you feel like there is something that makes you want to leave. You just can't stay. This can't be your home. And so you go back. Feeling like it's better to hold it at a distance.
So that's what is wrong with Sassy.
She breaks down the distance.
It's funny you say that. I'd say that she makes the distance farther.