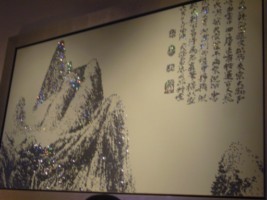 I want to know why it is that glitter replaced ink,
And all the artworks of a great nation
Were wrapped up in a smirking irony
Embracing the gaudy demands of materialism
But grasping its ideals with wrenched palms.
+++
But then I remember
An embrace never opens up the world.
It silently covets a corner
And creates another hiding place within it.